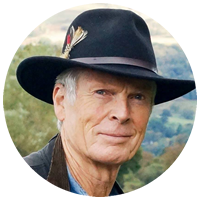 International Holistic Well-Being Therapist & Soul Whisperer
Fast track to health and happiness with Tony's unique and efficient healing methods.
Internationally renowned Soul Whisperer, Tony Mills, created Energetic Wisdom, which is a holistic system for balancing, healing and harmonising all aspects of a person – body, mind, emotions and spirit.
Soul Whisperer, Tony Mills has helped hundreds of people with a vast range of issues, from emotional to physical. People have met with Tony to assist with their feeling of being 'stuck' in life and feeling that they are not moving forward. Tony has also helped many to recover from debilitating illnesses. He is also a former osteopath who realised that manipulation was not always the answer.
With his thirst for knowledge of holistic well-being, and his passion for understanding how to help people regain health and happiness, Tony has dedicated more than 30 years of his life to the path of being an excellent therapist.
This led him on a path of discovery of his own unique healing talents, and the development of one of the most powerful holistic well-being devices around today. This device is the Living Lens, a transformational rebalancing and harmonising tool, that has helped hundreds of people gain better health and well-being.
As well as being a holistic well-being therapist of over 30 years, Tony is also a channel of Spirit Guides, and with his kind manner and fun-loving nature, working with him can be both enjoyable and emotionally profound.
Tony lives in the New Forest, Hampshire and has two clinics and an online virtual meeting room option for those who live too far away to travel to see him in person.
Annie Corder-Mills (yes, his wife) of New Forest Mind Body Spirit interviews Tony about his work.
Unique, cutting-edge, healing techniques.
An opportunity to experience better physical health.
Greater personal empowerment.
A deeper sense of well-being and inner peace.
The opportunity to transform and live the life you desire.
Clear energy blockages in the bodies systems.
Balance other energy systems of the body and layers of the aura.
Harmonising imbalances, or negative karma, carried over from past lives.
Safely remove Discordant energies or energy attachments.
Clear imprints from past lives as well as inherited diseases.
Soul Whisperer, Tony Mills is a Qualified:
Channel of Higher Energies.
Qualified Dowsing professional.
And has many years of experience with a diverse spectrum of clients.
He is also a natural-born Shaman.
THE METHODS HE USES TODAY ARE UNIQUE TO HIM
Using Energetic Wisdom techniques, a return to balance is often quickly achieved, making it one of the quickest and easiest forms of therapy around today.
 I feel very blessed and privileged to have had an individual healing session with Tony Mills. Tony has a profound gift in identifying energy blocks and then clearing them. To see Tony in action, particularly when he is guided by spirit to know exactly where & how to move energy in & around the body, is truly amazing. So much so I found it quite emotional. Not only that but Tony has a very non-judgemental, empathetic and compassionate way with his clients which is very important, particularly when (the client-me) is feeling a bit nervous or not deserving.
 Spiritual Cause of Hay Fever What Are The Symptoms of Hay Fever Healing hay fever naturally...
read more