Posted in Blog | 0 Comments
Outer Reflections of Inner Conflict
Outer Reflections of Inner Conflict
There is a growing awareness that the world reflects back at us that which is inside us.  It quite literally reflects back our inner conflict in our everyday interactions with people and the world around us.  And as people begin to wake up to this awareness, their more profound healing journey begins.
People are becoming more aware that those who upset them are outer reflections of their inner conflict.  And the wise amongst them will take time to reflect on this and seek guidance from others on how to heal their deepest emotional wounds.
Circumstances Can Bring Awareness to Inner Conflict
Let me illustrate how outer reflections of my own personal inner conflict have given me strong messages to take action.
After a period of heavy rain, I drove into a car park in the New Forest, Hampshire and tried to avoid a large puddle.  In doing so, my car slid into a deep ditch, leaving the front near-side wheel firmly entrenched.  To the extent, I could neither move forward nor backwards.
"The value of a personal relationship to things is that it creates intimacy and intimacy creates understanding and understanding creates love."  Anais Nin
Having previously experienced challenging incidents involving vehicles I began to ask what my car was symbolically trying to tell me.
Of course, doing the work I do of translating the metaphysical meaning of situations to my clients, I quickly surmised the reason.  The situation was a reflection of my inner turmoil of being 'stuck', and 'not being able to go forwards nor backwards'.
The Metaphysical Lessons From The Left Side Of A Car
The left side of the car metaphysically relates to the programs and beliefs of our female lineage – mother, grandmother, etc. 
Being pulled out backwards relates to unresolved lessons from the past.   
The feelings from this incident relate to 'Fear stopping me from being in charge of my spiritual direction'.
More Lessons Relating To Inner Conflict
This wasn't the first time when the circumstances involving a car brought me the awareness of an inner conflict I had been avoiding.  On another occasion, during my time living on Mallorca, I managed to scrape the right side of my car in two very different circumstances.
Shortly afterwards I was driving along the autopista (the motorway around Palma de Mallorca) when I had a blow-out on my front off-side tyre.  As I stopped to change the wheel there was another car with a flat front off-side tyre about 100 yards behind me. Then when I arrived home the rear off-side tyre had ballooned to the size of a tennis ball.  My inner conflict was desperate to be heard!
These circumstances were outer reflections of my inner conflict and related to, 'Not taking charge of my physical direction'.
The right side metaphysically relates to male lineage and connection to my father, for whom I was carrying hidden guilt and resentment at the time.
The third incident brought me the awareness of an inner conflict in my relationship with my then partner. When driving a distance down another motorway, my radiator boiled dry due to a cracked cylinder head. After borrowing my partners' car, the exact same thing happened.
The inner conflict related to, 'Getting steamed up' and then 'Petering out with no energy'.
Extract from 'The Body is the Barometer of the Soul by Annette Noontil 
"Everything happens for a purpose.  If you are oblivious to what is happening around you, things could keep going 'wrong' until you observe and understand the reasons why these happenings are occurring to you.  The summing up of these occurrences gives you a reason to make changes in your life's direction.  Things could start flowing and enjoyment could take over your life"
What Can We Do To Change The Outer Reflections Of Our Inner Conflict?
First of all, we can respect and love ourselves.  Tune into that which you would rather not look at due to fear of the consequences of taking action.  Only by being brave and taking action can we heal our inner conflict.  That, in turn, heals the need for the outer conflict or manifestation into our everyday life with people or objects.
---
Do You Have Inner Conflict That You Need Help Addressing?
If you would like my expert support, I would suggest purchasing my promotional package of Buy 3 Get 1 Free.
This not only saves you £65, it also gives us 4 hours of time together to work on your deep-seated self-sabotaging programs.
Imagine this, in only 4 hours of working together, how your life can transform and how much happier you will be as a consequence. 
CLICK HERE to Schedule Your Appointment & Begin To Transform Your Life
Testimonial from Charlene, Manchester – UK

Tony has a unique way of working, yet very effective, I wasn't sure why but even when I tried to fight it, it made no difference. Tony is an incredible healer and I would recommend to anyone.
Tony is friendly, polite and fun to work with, I found his work so effective and I've never had a result as strong as it was with one session.
I like to hear a bit of criticism so i can improve myself but I can honestly hand on heart say I have no points to criticise, I was happy and impressed by his work.
I'm so grateful to Tony and will be enrolling for more of his healing in the near future.

Read more testimonials HERE
---
I share more information on my YouTube video.
---
My work as a Soul Whisperer is to help communicate with your soul's needs. 
After more than 30 years as a therapist, I have devised my own unique and efficient ways of achieving this.  Tony Mills, Soul Whisperer.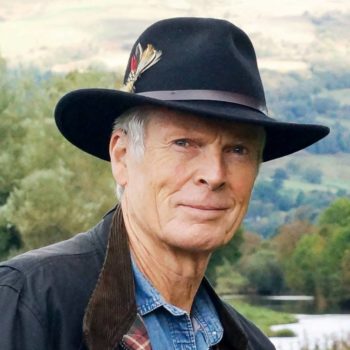 We can meet in person, or over the internet, and even by distance healing. 
I have also had a great deal of success helping children.
Book Your Appointment Today & Transform Your Life
View Diary & Book Your Appointment
---
Have you read my previous Blog about How to Stop Snoring Naturally?
You can find it by clicking here
---
Subscribe to Tony's newsletter by Clicking HERE and receive an email when he publishes his next blog.  Plus his other news about events and special offers.