Posted in Blog | 0 Comments
The Spiritual Cause of Cold Sores
   The Spiritual Cause of Cold Sores
In this article, I will outline some of the spiritual causes of cold sores and how they a consequence of not taking positive action to resolve recurring negative feelings about someone or something.  These emotions can be so deeply buried that you may not even be conscious of them.  But your Soul does and it is trying to communicate its emotional pain by manifesting pain and discomfort in your body. 
The spiritual cause of cold sores may be triggered by harsh judgment of someone of the opposite sex, which, on occasions may extend to the opposite sex as a whole. In some cases, there can be a hidden feeling of repulsion. Cold sores can be a good excuse to avoid intimate contact with a person that you are angry with. You may have felt humiliated at some time. Having come close to expressing that anger, but retracted last minute, leaving the feeling unexpressed.
Behind these strong feelings that the cold sores are trying to express, lay the feelings of an inability to express anger, feeling pressurised or burdened by responsibilities.  You may have an inability to cope with the pressures of life, feeling resentful of the load you are carrying or not wanting to receive specific news.
Recurring cold sores may be telling you that you have been subconsciously distancing yourself from the opposite sex, when you would like the opposite to occur. That is, to be close with a healthy, mutual acceptance. You may be trying to punish them. Unfortunately, you end up also punishing yourself.
A positive affirmation to help heal yourself of cold sores is… "I only create peaceful experiences because I love myself. All is well". Louise L. Hay. Heal Your Body
Do You Suffer From Recurring Cold Sores?
This is your bodies way of trying to shout its message to you, that it needs you to take positive action.  As a Soul Whisperer, using dowsing and my own unique methods, I can help you uncover the reasons you suffer from recurring cold sores, and clear them from your system.
About My Work & How I Could Help You
For many years, I practised as an osteopath, however, I noted that some of my clients would continue to return with the same problem.  This is what led me to the work I do today and having left osteopathy many years ago I now only work within the realm of metaphysics.  This means that, if you chose to work with me, I will look for the emotional or energetic root cause of your health or well-being challenge and together, using the Living Lens we will work on clearing the blockages within your system and bringing back harmony.  You can learn more about my journey to the work I do today on my About Page.
I share more information on my YouTube video
Do You Suffer From Recurring Cold Sores?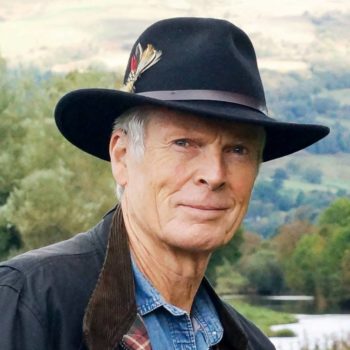 My work as a Soul Whisperer is to help communicate with the soul's needs. 
After more than 30 years as a therapist, I have devised my own unique and efficient ways of achieving this.  
We can meet in person, or over the internet, and even by distance healing. 
I have also had a great deal of success helping children.
TESTIMONIAL from Emma, Hampshire
Thank you so much for my wonderful sessions. After one I felt like I'd had a 'spring clean' emotionally and physically, and as a result I feel more balanced, confident and happy as the days and weeks passed. I felt safe and comfortable with you right from the start and I definitely look forward to doing more with you in the future.  Many thanks again.
Read more testimonials.
You may like to also read my previous blog on The Spiritual Cause of Menopause Symptoms