Spiritual Cause of Dupuytrens Contracture
First, why does it even have that difficult to pronounce name?  Well, to begin with, Dupuytrens Contracture was originally known as the Vikings Disease due to its prevalence amongst those of Northern European and Scandinavian descent.  Which is the area where the Vikings lived.
Dr. Guillaume Dupuytren, from France, was the first person to operate on this condition.  He was considered to be a very accomplished and renowned European surgeon and the condition was named after him in recognition of his published work on what was then called Vikings Disease.  Personally, I feel they should have left it called Viking Disease as it's a lot easier to pronounce 😉
What Are The Physical Signs of Dupuytrens Contracture?
A thickening of the skin on the palm
Hard bumps are noticed on the palm
Tendons on the palm become cord-like
As the month's progress, these cords tighten, and fingers get pulled in towards the palm.
Is There A Cure For Dupuytrens Contracture?
It can take a while to finally notice Dupuytrens Contracture, as it silently creeps in and sets up home in the palm of the hand.  And it is often not until months later that one then notices a hardening of areas of their palm.  Although more common in men, my wife was unfortunate enough to suffer from this condition. More about that is below.
Often you will read that there is no known cure for Dupuytrens Contracture and studies have shown that the condition often reappears after an operation.  However, what claimants of the belief that there is no cure may not know, is that although medical science does not know of a cure, there are alternative options such as working with me to address the root or metaphysical cause of the condition.
---
Do You Suffer From Dupuytrens Contracture?
---
My Wife Previously Had Dupuytrens Contracture
I first came across Dupuytrens Contracture when my wife, Annie began to notice a hardening of the tendons in her palm.  After learning what it was, using my own devised healing techniques, as described on my Home Page and my About Page, we were then able to work through the metaphysical, or emotional reasons that her body was manifesting this unfortunate condition.
Within a few weeks, Annie began to notice that the tendons were no longer tightening, and soon after, they began to relax.  Today, Annie has very little sign of ever having had Dupuytrens Contracture.
This proves that there really is a natural way to heal Dupuytrens Contracture.
What Are The Emotions That Trigger Dupuytrens Contracture?
Within the spiritual cause of Dupuytrens Contracture lies some unresolved childhood trauma, where you were unable to hang onto your mother when threatened by circumstances. Due to your mother's stressful circumstances, she may have been emotionally absent when you really needed her and your past trauma created a fear of losing what you have achieved.
Others may be relying on your ability to be successful in order for their needs to be met, making you feel responsible for others' happiness and success.
An over-responsibility will be one of the themes in your life.
Dupuytrens Contracture can be made worse by losing something or somebody that you dearly loved.
An inability to control the stress in life can activate the symptoms of the condition.
Ancestral trauma relating to the loss of a child and families being torn apart can have a big influence.
Childhood disappointments and conflicts would have been triggered when any feelings of powerlessness surfaced. This can make you feel alone in your desires and needs. This then evolved into a hardening attitude due to the past felt injustice, resulting in a hardening of attitude of anger and borderline hatred. The justification was used to hold tightly onto the truth.
There has been a constriction throughout the body when confronted with situations of defending the truth. These truths were familial/parental truths, which were dangerous.
With tendon problems in general there is a deep conflict between what you think you should be doing and what your 'inner voice

' is saying what you want to do. The result is excessive self-control and fear of letting go.

The conclusion is that feelings are held tightly when there is a perceived threat.
Looking at issues in your life that you are unable to control or change, letting go of the martyr in you, and asking for help will make a big difference in releasing the debilitating effect of Dupuytrens Contracture.
I address the root cause, or trigger, that instigated Dupuytrens Contracture in the first place. 
IMPORTANT TO NOTE:  The information above is only a small representation of the many metaphysical or spiritual causes of Dupuytrens Contracture.  If you choose to recruit my help, we will also work through releasing the rest of the build-up of crystalised negative emotional energies in your system.
Book your appointment and let's begin to move towards a healthier, happier version of yourself.
---
Remember – first comes the emotion and then comes the condition.

So it is wise to clear the emotional build-up by either working with me or learning how to heal yourself by learning my unique healing method.
Check out the other videos on my YouTube Channel
Do You Suffer From Dupuytren's Contracture?
---
TESTIMONIAL from David H, USA.  I have had the pleasure of working with Tony for the past 6 months. Throughout this period of time, Tony has helped me work through many outer issues including cyst, Viking's disease, and tinnitus by helping me better understand the inner beliefs causing these issues. What I can say with certainty is that Tony provided deep insight into the underlying beliefs that I have been carrying around with me for decades. He has been instrumental in helping me reprogram my subconscious to create the life that I always intended to live.
---
About My Work & How I Could Help You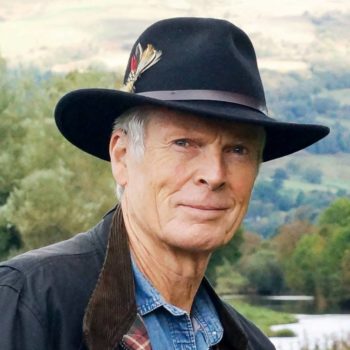 My work as a Soul Whisperer is to help you to communicate with your soul's needs and desires. Your current health challenges are a result of a build-up of unresolved negative emotions and pre-programming, often from your childhood. Your soul expresses these unresolved negative emotions first through your thoughts.
Should you fail to listen to the messages that are crying out to be heard, these messages become stronger and harder for you to ignore. They then become manifestations of pain, discomfort, or ill health. Your soul must find a way to get you to take action.
Your soul probably brought you to my website today!
After more than 30 years as a therapist, I have devised my own unique and efficient ways of assisting my clients back into alignment. This means that if you chose to work with me, by applying dowsing techniques, we will look for the emotional or energetic root cause of your health or well-being challenge. Then together, using my own devised healing methods, we will work on clearing the blockages within your system and bringing back harmony.
You can learn more about my journey to the work I do today on my About Page.
---
CREDIT & BOOKS I RECOMMEND: Some of the metaphysical references in my articles were quoted from the following authors and their books: Evette Rose, Metaphysical Anatomy. Valeria Moore, Emotional Patterns Dr. Michael J Lincoln, Messages from the Body.
These are affiliate links and I may receive a small commission at no additional charge to you.
---
HEALING YOUR BODY WITH HEALTHY FOODS
My wife, Annie, is very intuitive and by listening to her body, she was guided to eat a plant-based, wholefood diet, avoiding gluten, dairy, eggs, cheese, and processed foods. This also resonated with me, and we also stopped drinking alcohol.
Currently, we follow the guidance of Medical Medium where you will also find lots of free advice and knowledge and Dr. Morse. You will learn things such as the need for protein is a lie, and that many vegan body-builders suffer arthritic conditions as a result of consuming a lot of protein.
---
Medical Disclaimer: While shamanic practices/spiritual healing is not a replacement for conventional medicine, it is often used successfully as a compliment. Holistic therapy of this nature has been shown to help many people, whereas other methods have failed. Always consult a physician about any physical or mental problems you may have.