Spiritual Cause of Painful, Heavy Menstruation
A few days ago, a client asked me to write an article about the spiritual cause of painful, heavy menstruation.  As this is one of the most common challenges women suffer from today, I agreed it is about time I did offer my insights into some solutions.   Why do some women sail through with little pain or emotional overload, while others feel physically and emotionally overpowered?  Let's explore together.
The awareness of painful menstruation was brought to my attention when working by zoom with a client in the USA.  She related to me that she would have three days of excruciating pain, which she described as a similar pain to giving birth, but for a much longer duration. We must become aware, the more severe the physical pain, the stronger the hidden emotional pain.
Due to childhood circumstances, beliefs and feelings will have been absorbed by the child from their authority figures, such as parents and other caretakers. Children naturally believe all they are told by parents. Unfortunately, many of the words can be very damaging, whether intentionally or unintentionally. Also, beliefs and feelings can be carried down like a tide from one generation to another, gathering momentum as it passes down. Unfortunately, history has reflected how women have drawn the short straw with monthly cycles, compounded by an overbearing patriarchal control and attitude. 
The Spiritual Emotions that Trigger Painful, Heavy Menstruation
First and foremost there is a refusal to acknowledge that you are a woman. Also a refusal to manifest yourself as a woman. The reason comes from an underlying self-hatred, and perhaps of women in general.  You have a strong dislike for your body and you may be very angry with yourself, as you lack self-acceptance and self-love. This all began when you were systematically devalued and disenfranchised as a female at a time when you were very vulnerable. This made you feel powerless and a second-class citizen, which you hated. This was all turned inwards into hating yourself and womanhood as a whole.  From the book 'Messages From the Body' by Michael J. Lincoln
There is also a feeling or belief that genitals are sinful or dirty.  This has often been passed down through generations, especially if there has been a history of abuse.
Due to your perception of your mother's life, you may have subconsciously decided that the female role would not be ideal and you would rather be a man. There is also a chance that you may not like men because of how you perceive them to have an advantage over women.
Painful, Heavy Menstruation
: The Spiritual Solution.
It can be helpful to be aware of the reasons for painful, heavy menstruation.  While natural supplements and pain killers can ease the condition, when the root cause has not been addressed the pain will be lying under the surface. You may think that just by clearing the physical pain, all will be well. I work with clients in helping them clear those strong uncomfortable emotional 'truths' and when addressed, the body will no longer have to convey the message through painful, heavy menstruation each month.
Would You Like to Transform Your Life?
Client Feedback
I'm very good, the healing feeling has been very gentle, I've been sleeping a lot more, have stopped rushing to get things done and I've had a non-confrontational conversation with my brother for the first time! I am seeing situations with clarity, and this has helped me get the right approach.  I'm choosing a simpler way of life, and I've stopped worrying about anything. I am so glad I booked the 3 sessions with you, because it was on the 3rd session that I found myself opening up and revealing what was really bothering me, I didn't even know it myself!
Thank you Tony, I do feel healed and reinforced in a way that suits me and I'm having a much happier life because of it.  Penny K.
PREVIOUS ARTICLE
You may like to also read my previous article The Spiritual Cause of Osteoporosis & Osteomyelitis
---
CREDIT & BOOKS I RECOMMEND:  Some of the metaphysical references in my articles were quoted from the following authors and their books:  Evette Rose, Metaphysical Anatomy.  Valeria Moore, Emotional Patterns Dr. Michael J Lincoln,  Messages from the Body, Louise Hay, Heal Your Body.
These are affiliate links and I may receive a small commission at no additional charge to you.
---
About My Work & How I Could Help You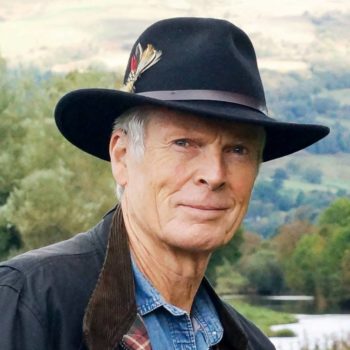 My work as a Soul Whisperer is to help you to communicate with your soul's needs and desires.  Your current health challenges are a result of a build-up of unresolved negative emotions and pre-programming, often from your childhood.  Your soul expresses these unresolved negative emotions first through your thoughts. 
Should you fail to listen to the messages that are crying out to be heard, these messages become stronger and harder for you to ignore.  They then become manifestations of pain, discomfort, or ill-health. Your soul must find a way to get you to take action.
Your soul probably brought you to my website today!
After more than 30 years as a therapist, I have devised my own unique and efficient ways of assisting my clients back into alignment.  This means that if you chose to work with me, by applying dowsing techniques, we will look for the emotional or energetic root cause of your health or well-being challenge. Then together, using the Living Lens we will work on clearing the blockages within your system and bring back harmony. 
You can learn more about my journey to the work I do today on my About Page.
---
HEALING YOUR BODY WITH HEALTHY FOODS
My wife, Annie, is very intuitive and by listening to her body, she was guided to eat a plant-based, wholefood diet, avoiding gluten, dairy, eggs, cheese, and processed foods.  This also resonated with me, and we also stopped drinking alcohol.
Currently, we follow the guidance of Medical Medium where you will also find lots of free advice and knowledge and Dr. Morse.  You will learn things such as the need for protein is a lie, and many vegan body-builders suffer arthritic conditions as a result of consuming a lot of protein.
---
Medical Disclaimer: While shamanic practices/spiritual healing is not a replacement for conventional medicine, it is often used successfully as a compliment. Holistic therapy of this nature has been shown to help many people, where other methods have failed. Always consult a physician about any physical or mental problems you may have.