The Spiritual Cause of Migraines
Healing the emotional or spiritual cause of migraines begins with understanding where it first originated.  Before I explain more about this, let's first look at the symptoms.  A common migraine is a severe, recurring headache, usually affecting one side of the head, characterized by sharp pain and often accompanied by nausea, vomiting, or visual disturbance.  A classic migraine is a common migraine with aura, which consists of blurred vision, muddled thinking, exhaustion, worry and numbness or tingling on one side of the body. 
By applying Energetic Wisdom methods I have had a high success rate in releasing the root causes of migraines.
These are some of the emotional or spiritual causes of migraines.
May have been made to feel stupid for expressing their own needs.
Resulting in hypersensitivity to criticism, with a fear of rejection and abandonment.
There may also be a longing for the mothers' love which they felt was missing.
If there was any sexual abuse or suppression in the formative years, migraines can be the result, as abuse is a form of disempowerment.
The sacroiliac area can hold suppressed past trauma and grief.
When our true value is suppressed or withdrawn, which can result in not feeling good enough there will be a need to prove oneself, and seeking perfection.
We can pressurise ourselves, as we take over the pressure that we experienced in our childhood. There can be a fear of failure and even success at times creating a reason to avoid work, school, or even sex.
Thinking about situations can overload and overwhelm the head with unnecessary information, resulting in repressed rage and frustration.  In this situation, it is easy to become rigid, intolerant and duty-dominated with a resultant dislike of being driven and resisting the flow of life.
Positively, it is time to accept that you no longer have to prove anything and instead of "swimming upstream" you can relax into the flow of life. Although you believed that you were not allowed to be who you wanted to be, realize that it is now your choice and it is never too late to express that amazing true self.
The overall picture which revolves around migraines is a situation where one of not allowing the true self to live according to his or her true nature.
As I work in the realm of energy healing and metaphysics, I look for the root cause that instigated the migraines in the first place. 
Migraines are often resolved in just one appointment. 
Our subconscious minds accumulate all our emotions and feelings over a lifetime. They are then expressed mentally, emotionally, and, eventually physically in a last desperate need to express the hidden, painful truth.  
My work as a Soul Whisperer is to help communicate with the soul's needs.  After more than 30 years as a therapist, I have devised my own unique and efficient ways of achieving this. 
TESTIMONIAL from Debbie from Hampshire

I had a 1 to 1 with Tony and I can honestly say I felt a huge weight had been taken off my shoulders. Tony has a lovely way about him that makes you totally relax.  He's given me more bouce in my step and I hardly get a migraine now which I had suffered with for many years.  Thank you, Tony.
If you would like to know when I post my next blog, why not subscribe to my newsletter?  I generally only post once a month, so won't clog up your inbox.  I'd also love to know your thoughts on my article, so feel free to use the 'Comments' area below 🙂 
---
About My Work & How I Could Help You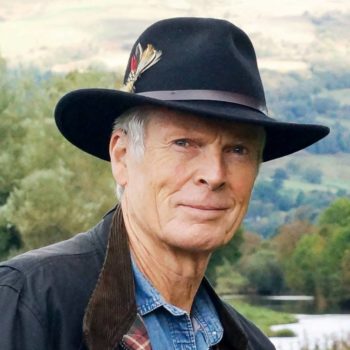 My work as a Soul Whisperer is to help you to communicate with your soul's needs and desires. Your current health challenges are a result of a build-up of unresolved negative emotions and pre-programming, often from your childhood. Your soul expresses these unresolved negative emotions first through your thoughts.
Should you fail to listen to the messages that are crying out to be heard, these messages become stronger and harder for you to ignore. They then become manifestations of pain, discomfort, or ill health. Your soul must find a way to get you to take action.
Your soul probably brought you to my website today!
After more than 30 years as a therapist, I have devised my own unique and efficient ways of assisting my clients back into alignment. This means that if you chose to work with me, by applying dowsing techniques, we will look for the emotional or energetic root cause of your health or well-being challenge. Then together, using the Living Lens we will work on clearing the blockages within your system and bringing back harmony.
You can learn more about my journey to the work I do today on my About Page.
---
CREDIT & BOOKS I RECOMMEND: Some of the metaphysical references in my articles were quoted from the following authors and their books: Evette Rose, Metaphysical Anatomy. Valeria Moore, Emotional Patterns Dr. Michael J Lincoln, Messages from the Body, Louise Hay Heal Your Body
These are affiliate links and I may receive a small commission at no additional charge to you.
---
Medical Disclaimer: While energy healing is not a replacement for conventional medicine, it is often used successfully as a compliment. Holistic therapy of this nature has been shown to help many people, whereas other methods have failed. Always consult a physician about any physical or mental problems you may have.
---
If you are feeling generous and would like to help me get this valuable information out to others, why not share using your preferred method below?