The Spiritual Cause of Infertility
In a deep need to create a child, and when there are problems, the spiritual cause of infertility is very often overlooked as one desperately searches for a physical cause.  As a result, this very often leads to some sort of guilt being felt if one of the parents has a problem in that quarter.
The Hidden Emotions of Infertility
What has been overlooked are the deep emotions surfacing from past ancestral trauma, which can make the spiritual cause of infertility difficult to identify.  This, in turn, can then be reflected in the parent's life history by a great deal of tension, anxiety, emotional conflict and traumatic shock.  The result of this can be a life of competence anxiety, self-distrust, and self-inhibition.
When one's own childhood has been traumatised, there will be a fear of repeating the experience.  One may, therefore, feel intimidated in becoming a parent.  As there are two people involved here, the partner's fears and history can also play a part.
Visioning the Future with a Child
The spiritual cause of infertility can also be tied to the planning of a child.  Therefore, there could be a deep fear of sabotaging the relationship by one of the parents.  They may see that time and energy is being taken up and, subsequently feel overwhelmed.  Because of this, the reason for having a child needs to be examined, such as loneliness and distraction.
It may then be time to explore other creative aspects of life and also explore any inner conflicts that may re-surface in the future.

Questions Behind the Spiritual Cause of Infertility
How would feel if you were your own mother/father?  Any fears and doubts about that situation?
If you have experienced trauma around the loss of a child, has this now been addressed?
Do you doubt (rather than just wonder) whether you will be a good parent?
What was your relationship like with your own mother or father?  Which was the most challenging?  There could be resentment or a fear of being like one of your parents.  For a female to explore the relationship with their mother, is there any unresolved anger, resentment, feeling controlled or suppressed?  I find this very important, as I am often having to address the parent's challenges when there is a problem arising with a child.
Do you feel safe to have a child with your partner?
According to Lise Bourbeau in her book, Your Body's Telling You: Love Yourself, she advises to liberate yourself.  Love and accept yourself with all your weaknesses and limitations.  You are human: simply take your place in the human family.  There is no need to overwhelm with your feats or your illnesses.
---
Credits – Some of the information about the emotions behind infertility was provided from "Metaphysical Anatomy" by Evette Rose. 
---
I share more information about the

Spiritual Cause of Infertility

on my YouTube video
---
About My Work & How I Could Help You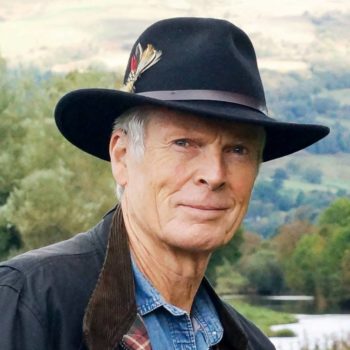 My work as a Soul Whisperer is to help you to communicate with your soul's needs and desires.  Your current health challenges are a result of a build-up of unresolved negative emotions and pre-programming, often from your childhood.   Your soul expresses these unresolved negative emotions first through your thoughts.  Should you fail to listen to the messages that are crying out to be heard, these messages become stronger and harder for you to ignore.  They then become manifestations of pain, discomfort or ill-health. Your soul must find a way to get you to take action.
Your Soul probably brought you to my website today!
After more than 30 years as a therapist, I have devised my own unique and efficient ways of assisting my clients back into alignment.  This means that if you chose to work with me, by applying dowsing techniques, we will look for the emotional or energetic root cause of your health or well-being challenge. Then together, using the Living Lens we will work on clearing the blockages within your system and bring back harmony.  You can learn more about my journey to the work I do today on my About Page.
---
TESTIMONIALS
T.W., England. I came to Tony after years of unsuccessful fertility treatment because I was scared that nothing would work and we were at the end of the line. I felt battered from so many disappointments and very down, but I wanted to go into the next round with a different mindset as I knew the way I felt was not helping. Tony really surprised me with how accurately he diagnosed my negative thought patterns — they weren't apparent to me initially, but afterwards I wondered how I had missed them! I felt much changed and lighter going into the next cycle, which ended up being successful. I am now 16 weeks pregnant.
Pauline Andrews, England. I used the lens to help my daughter in law, she had tried for a baby for 10 yrs without success, she had been diagnosed with polycystic ovaries amongst other things. I worked with her for an hour, intuitively we worked through various feelings & thoughts. We replaced them with positive thoughts. Three months later she became pregnant. She gave birth to my first grandson last June. This week we received news of her second pregnancy.
Read more testimonials.
---