The Spiritual Cause of Lower Back Pain
Lower back pain is very often put down to some injury or strain but it is also important to give attention to the metaphysical or spiritual causes of lower back pain. Feelings, however, can create stress, which in turn creates tension in the muscles, making them more prone to injury. Tight muscles create pressure on joints and nerves. Very slight movement can trigger a muscular spasm that may create a memory of what you were doing at the time. However, you may have forgotten what you were thinking or feeling, as these feelings are the greatest triggers of tension and subsequent lower back pain.
Generally, we experience lower back pain because we do not fully express some emotion in which we feel conflict. By holding on to feelings we create tension to hold it in. We shut up, rather than speak up.  Refer to my blog and video on sciatica.
John E. Sarno, M.D.  explains the connection between lower back pain and the emotions in his book, Healing Back Pain.   By releasing the weakening emotions, the body no longer needs to express the pain and discomfort physically.  And this is something I am able to help you with during a private appointment, which can be undertaken over Zoom.
The lower back is our foundation on which everything is built. This is the basis for emotional support, a sense of security, together with physical and financial subsistence. When things go wrong there will be a feeling of injustice and being overburdened and under-supported. Lower back pain can be a sign of considerable resentment over the lack of support, short term or long-term. You feel at risk on a survival level, as there may have been excessive demands during childhood.
Slipped Disc
As a very painful aspect of lower back pain, a slipped disc is not, as many believe, a disc that slides out between the vertebrae against the nerve. It is a soft pliable material that squeezes out, like toothpaste, and pressurizes the nerve. This only solidifies at old age. The pressure reflects the extreme emotional pressure due to feeling totally unsupported in life and lost in the decision. The resulting lower back pain comes from a lack of support and feeling alone in the world. Not only is there a feeling of not being able to cope, but a self-disgust for feeling that way.
An excellent practical book that I found very useful for reconnecting with the body physically, mentally, and emotionally is Effortless Pain Relief by Dr Ingrid Bacci. This includes easy exercises, breathing, and posture.
Of course, I can also help you, and if you would like to work with me,  we can meet over Zoom.  Visit my appointments page to view my diary and book.
The Organic Cause of Lower Back Pain
Other sources of lower back pain can be organic in nature, such as kidneys (see my blog and video). It is wise to have this medically checked before drawing any conclusions.
I share more information on my YouTube video
TESTIMONIAL from Debbie from Hampshire
I had a 1 to 1 with Tony and I can honestly say I felt a huge weight had been taken off my shoulders. Tony has a lovely way about him that makes you totally relax.  He's given me more bounce in my step and I hardly get a migraine now which I had suffered with for many years.  Thank you Tony.
---
CREDIT & BOOKS I RECOMMEND:  Some of the metaphysical references in my articles were quoted from the following authors and their books:  Evette Rose, Metaphysical Anatomy.  Valeria Moore, Emotional Patterns Dr. Michael J Lincoln,  Messages from the Body, Louise Hay, Heal Your Body.
These are affiliate links and I may receive a small commission at no additional charge to you.
---
About My Work & How I Could Help You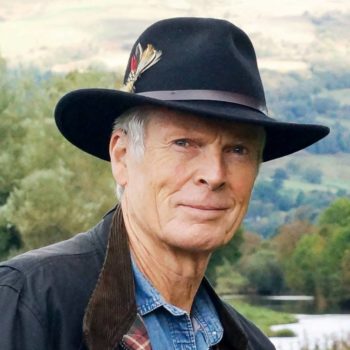 My work as a Soul Whisperer is to help you to communicate with your soul's needs and desires.  Your current health challenges are a result of a build-up of unresolved negative emotions and pre-programming, often from your childhood.  Your soul expresses these unresolved negative emotions first through your thoughts. 
Should you fail to listen to the messages that are crying out to be heard, these messages become stronger and harder for you to ignore.  They then become manifestations of pain, discomfort, or ill-health. Your soul must find a way to get you to take action.
Your soul probably brought you to my website today!
After more than 30 years as a therapist, I have devised my own unique and efficient ways of assisting my clients back into alignment.  This means that if you chose to work with me, by applying dowsing techniques, we will look for the emotional or energetic root cause of your health or well-being challenge. Then together, using the Living Lens we will work on clearing the blockages within your system and bring back harmony. 
You can learn more about my journey to the work I do today on my About Page.
---
HEALING YOUR BODY WITH HEALTHY FOODS
My wife, Annie, is very intuitive and by listening to her body, she was guided to eat a plant-based, wholefood diet, avoiding gluten, dairy, eggs, cheese, and processed foods.  This also resonated with me, and we also stopped drinking alcohol.
Currently, we follow the guidance of Medical Medium where you will also find lots of free advice and knowledge and Dr. Morse.  You will learn things such as the need for protein is a lie, and many vegan body-builders suffer arthritic conditions as a result of consuming a lot of protein.
---
Medical Disclaimer: While shamanic practices/spiritual healing is not a replacement for conventional medicine, it is often used successfully as a compliment. Holistic therapy of this nature has been shown to help many people, where other methods have failed. Always consult a physician about any physical or mental problems you may have.