The Spiritual Cause of Pneumonia
The spiritual cause of pneumonia can be the result of a sudden traumatic event in your life.  What then surfaces is a lifelong suppression of grief.  The fear and anxiety around this can leave you with an overpowering feeling of futility.  To find the spiritual cause of flu, then you will find it in my other blog on this website, together with a video.
Pneumonia, in the physical form, is defined as a viral or bacterial invasion of the lungs resulting in severe inflammation. Emotionally, there is a failure to maintain immunity to negative ideas, made worse by a strong ego.   There is little tolerance for other ideas or opinions.
The reason may be due to being emotionally abandoned at a young age, resulting in the need to build up defenses that have not allowed people in and yourself out.  There has been a strong belief in having to deal with the world single-handedly.  The end result is being cut off from joy and love.
The book by Louise L. Hay: Heal Your Body, states the following emotions are behind pneumonia:
Desperate.
Tired of life.
Emotional wounds which are not allowed to heal.
Here are some suggested positive affirmations by Louise L. Hay: 
I freely take in the Divine ideas that are filled with the breath and intelligence of life.
There is a new moment.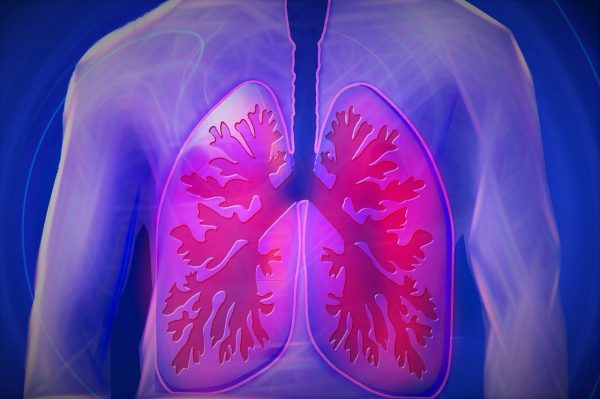 Picture courtesy of kalhh from Pixabay
We can go deeper with those emotions and the spiritual cause of pneumonia and lung problems: 
A lack of inspiration.  Keeping out anything that is new.
An inability to let go (exhalation).   A fear of letting something die away.
Pneumonia can relate to a fear of death or seeing someone else suffer or die.
An extreme fear of change.
A program that also lies in liver problems is an underlying desire in not wanting to live, which can also be reflected in depression. Someone or something is taking your life-force away, resulting in the feeling of suffocation.
How I Can Help If You Have Pneumonia?
I work by addressing the spiritual cause of pneumonia and the emotions that accompany them. When addressed the body may not need to express this debilitating condition. Of course, the priority is to seek professional medical assistance.
If immobilised in any way, I can help you in the way of a Distance Healing.  Find out more and book via my appointments page.
Your body has been trying to communicate your need to address certain internal emotions.  When you refuse to listen to your inner emotions, pneumonia, common cold or flu, like any illness,  your body's desperately trying to, literally express the painful truths. 
---
I share more information on my YouTube video
Are You Ready To Transform?
---
TESTIMONIAL FROM   Christine Roberts, Wales

Feel good ..feel normal ..I haven't felt like this in ages. Thank you so much. Can I ask what you did cos I'm amazed !!
Read more testimonials HERE
---
CREDIT & BOOKS I RECOMMEND:  Some of the metaphysical references in my articles were quoted from the following authors and their books:  Evette Rose, Metaphysical Anatomy.  Valeria Moore, Emotional Patterns Dr. Michael J Lincoln,  Messages from the Body, Louise Hay, Heal Your Body.
These are affiliate links and I may receive a small commission at no additional charge to you.
---
About My Work & How I Could Help You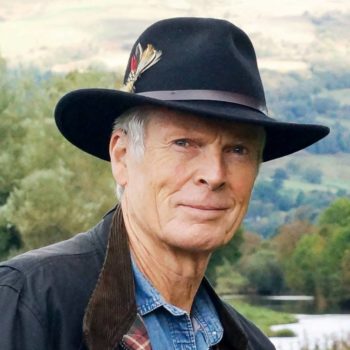 My work as a Soul Whisperer is to help you to communicate with your soul's needs and desires.  Your current health challenges are a result of a build-up of unresolved negative emotions and pre-programming, often from your childhood.  Your soul expresses these unresolved negative emotions first through your thoughts. 
Should you fail to listen to the messages that are crying out to be heard, these messages become stronger and harder for you to ignore.  They then become manifestations of pain, discomfort, or ill-health. Your soul must find a way to get you to take action.
Your soul probably brought you to my website today!
After more than 30 years as a therapist, I have devised my own unique and efficient ways of assisting my clients back into alignment.  This means that if you chose to work with me, by applying dowsing techniques, we will look for the emotional or energetic root cause of your health or well-being challenge. Then together, using the Living Lens we will work on clearing the blockages within your system and bring back harmony. 
You can learn more about my journey to the work I do today on my About Page.
---
HEALING YOUR BODY WITH HEALTHY FOODS
My wife, Annie, is very intuitive and by listening to her body, she was guided to eat a plant-based, wholefood diet, avoiding gluten, dairy, eggs, cheese, and processed foods.  This also resonated with me, and we also stopped drinking alcohol.
Currently, we follow the guidance of Medical Medium where you will also find lots of free advice and knowledge and Dr. Morse.  You will learn things such as the need for protein is a lie, and many vegan body-builders suffer arthritic conditions as a result of consuming a lot of protein.
---
Medical Disclaimer: While shamanic practices/spiritual healing is not a replacement for conventional medicine, it is often used successfully as a compliment. Holistic therapy of this nature has been shown to help many people, where other methods have failed. Always consult a physician about any physical or mental problems you may have.
We can meet in person, or over the internet, and even by distance healing. 
I have also had a great deal of success helping children.